Food Access
Together's Nourish Program increases food access by offering a nutritious Choice Food Pantry where community members can pick out their own food, just like a grocery store. The choice food pantry is a free service to any individuals experiencing food insecurity. Through a collaboration with donors, grants, and community partners, the Choice Food Pantry is replenished daily with fresh produce, meats, dairy, and shelf items. 
Please view the USDA nondiscrimination statement here.  
Omaha Pantry is located at 812 S 24th Street, Omaha, NE 68108
Council Bluffs Pantry is located at 3415 Broadway Street, Suite B, Council Bluffs, IA 51501
Promoting Health
The Nourish promotes health by collaborating with community corporations, colleges and nonprofits to provide community cooking and nutrition/wellness programs for those experiencing poverty. The cooking and nutrition classes are customized to meet specific group needs. The program regularly consults with nutritionists and dietitians and promotes education through nutrition information and signage.
Access and Referral
Whether it's someone's first time applying for benefits or language is a barrier, Together can help qualifying participants in the Nourish Program get access to SNAP and WIC benefits.
Food insecurity is sometimes one part of why clients come to Together. When a community member needs additional assistance, Together can provide referrals to the appropriate programs or even to a network of organizations to help them achieve self-sufficiency.
Community Partnerships
Together and Nebraska Diaper Bank have embarked on a partnership to provide diapers to families experiencing food insecurity and also participating in the Soil to Sustenance Home Deliveries Program. The Nebraska Diaper Bank will provide diapers to enrich the collaborative effort by Together, Whispering Roots, and Catholic Charities to deliver fresh and shelf stable food to recipients unable to access a traditional food pantry.  Together is proud to work with the Nebraska Diaper Bank as a continuation of Together's commitment to innovative approaches to food access.  Through this partnership, families struggling through poverty can avoid the choice between food or diapers and other essentials.  Together looks forward to a long relationship with Nebraska Diaper Bank.
Check out the collaboration in action here.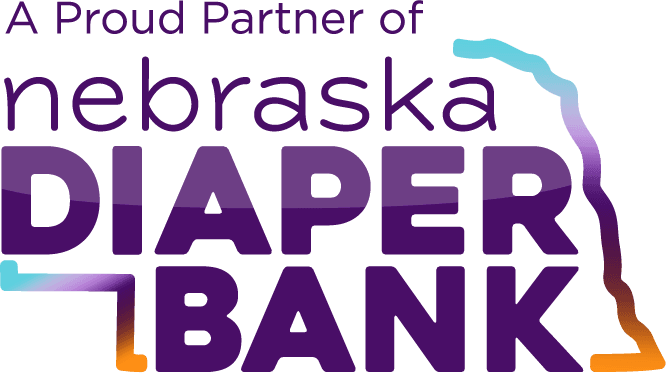 ---
24th Street Cookbook - 2022
Attached in the link below is the fifth edition of the 24th Street Cookbook from Together and the University of Nebraska Omaha. This cookbook seeks to show 24th Street in its true state and to preserve the essence of the community and culture's food. As such, it is more than a book of recipes: this is a book that seeks to share the heart of a beautiful street in Omaha.
Thank you to the students at The Abbott School of Social Work at University of Nebraska Omaha, who met with community participants and derived the recipes, stories, and provided reflections. Thank you to the University of Nebraska Service Learning Academy, who allow the University of Nebraska Omaha students to leave the campus and have them not just serve but become positive change agents in the community.  Moreover, the support of the AmeriCorps members at Together who helped develop the cookbook at every stage is much appreciated. Special thanks to all the members of the community who talked with the students and let both Together and UNO use their voice in this cookbook.
Soil to Sustenance Learning Videos
In partnership with Together, Whispering Roots, and Big Garden, videos are being produced to help learn about healthier living and programs that these organizations can help you with.
Big Garden Low Cost Container Garden
Green Omaha Coalition and Together
Soil to Sustenance Seminar Series lecture by Dr. Rebecca De Souza of University of Minnesota-Duluth titled "Feeding the Other" that discusses dignity and equity in our food pantry operations.
Lecture by Beth Smith of Saving Grace and Brent Crampton of Hillside Solutions titled "Food Waste, Composting and Omaha's Circular Economy."